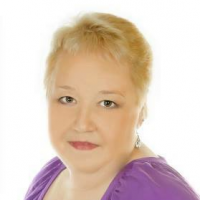 J.S. Scott
Contemporary Romance, Paranormal Romance, Romance, Erotic Romance
J.S. Scott is a New York Times and USA Today bestselling author of erotic romance. She's an avid reader of all types of books and literature. Writing what she loves to read, J.S. Scott writes both contemporary erotic romance stories and paranormal romance erotics. They almost always feature an Alpha Male and have a happily ever after because she just can't seem to write them any other way!
Video
Billionaire's Are My Obsession
These violent delights have violent ends And in their triump die, like fire and powder Which, as they kiss, consume
William Shakespeare
Life is like a steering wheel, it only takes one small move to change your entire direction.
Kellie Elmore
A smile cures the wounding of a frown.
William Shakespeare
Be not afraid of greatness. Some are born great, some achieve greatness, and others have greatness thrust upon them.
William Shakespeare
To weep is to make less the depth of grief.
William Shakespeare